I went to to Grey!
The Golden Liberals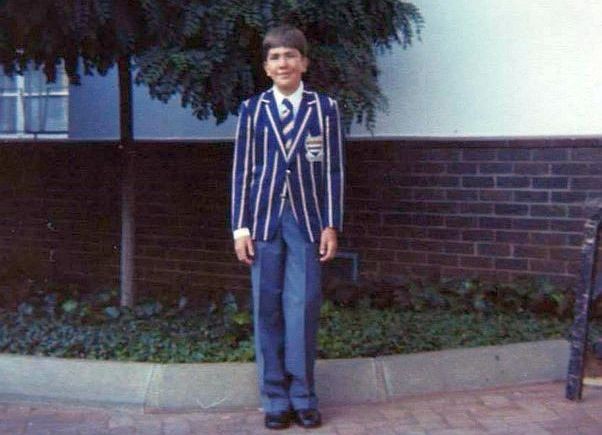 The term liberal means the assimilation of cultural attributes into a greater systematic governance. Two examples exist. Winston Churchill and George Grey. Churchill assimilated the Boers and the Commonwealth. Grey assimilated the Maoris. An example in America would be Lincoln who assimilated the Southerners. The binary nature of politics today where people are divided into left and right wing has resulted in the term liberal being misunderstood as liberal does not mean left wing. A true liberal is gold and probably has some Scottish heritage.
In 1980 I started my association with the Golden Liberals as my parents enrolled me at Grey College. That year there was a one hit wonder, Video Killed the radio star!
George Grey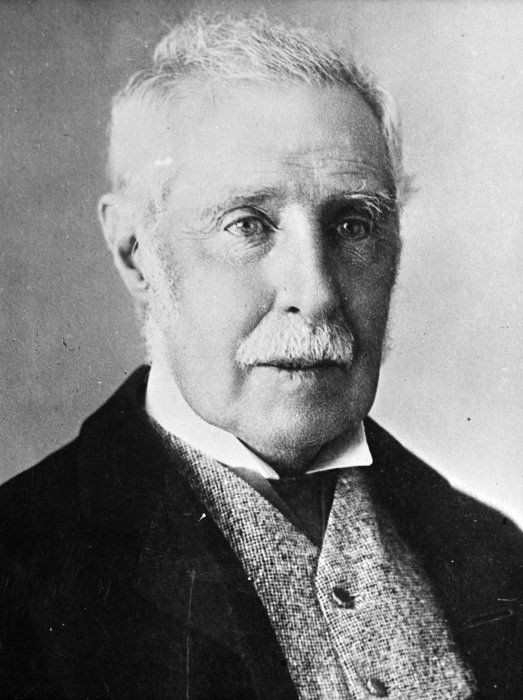 That day shortly after Easter as the second decade of the 19th century was starting was not the day George Grey was meant to enter the world. His mother went into premature labour in Lisbon, Portugal after inadvertently overhearing a conversation in which it was mentioned that her husband had died. George Grey's father had died in some insignificant skirmish. Tragedy did dog George Grey. Although he became a distinguished diplomat, he lost his own son early on in his marriage. He was estranged from his wife for the most part of his life, but notwithstanding, George Grey's influence stretched over both New Zealand and South Africa. He was the founder of the school I attended, namely Grey College in Bloemfontein.
Grey was Governor General of the Cape Colony in the mid-19th century. South Africa did not exist in those days. The Cape Colony, the present-day Western Cape, was a British Territory. Just more than a decade before, the Boer population had started migrating north. Boer republics were established in the Free State, Transvaal, and Natal. My family was part of the grouping that ended up in current day Pietermaritzburg.
The reason for this migration is often stated that it was triggered by the abolition of slavery. However, this is a simplification of a problem where there were multiple causes including the pressure for greater farming resources.
Unlike, a similar trek that occurred in Northern America, the Boers did not decimate the indigenous population with modern weapons. In Northern America, the local indigenous tribes were exposed to genocide. An irony never lost on me whenever the first world wags its finger in self-righteousness. I am not a first world resident, confined to what a previous leader of the free world referred to as a shithole.
The British rapidly annexed the Boer colony of Natal and during the period following this event there was the infamous self-inflicted starvation of the Xhosa. George Grey was Governor during this time and resolved the situation by assimilating Xhosa officials into government structures. Having dealt with the Xhosa crisis he focused his attention further north.
Grey visited the Boer republics and was well received. He wanted to unite the British colonies and Boer republics and ironically the Boers were not averse to the suggestion. However, the British Foreign Office was!
George Grey's journey to the inland region of Southern Africa was vastly different in those days was vastly different than it is today. There were no roads and very few settlements. The social event that was most attended was the monthly church gathering known as Nagmaal, the Christian rite communion. The mode of transport was horses as well as the ox wagon. These ox wagons would be the primary source of transportation inland into South Africa before railways started to be laid out in greater lengths in the latter part of the 19th century.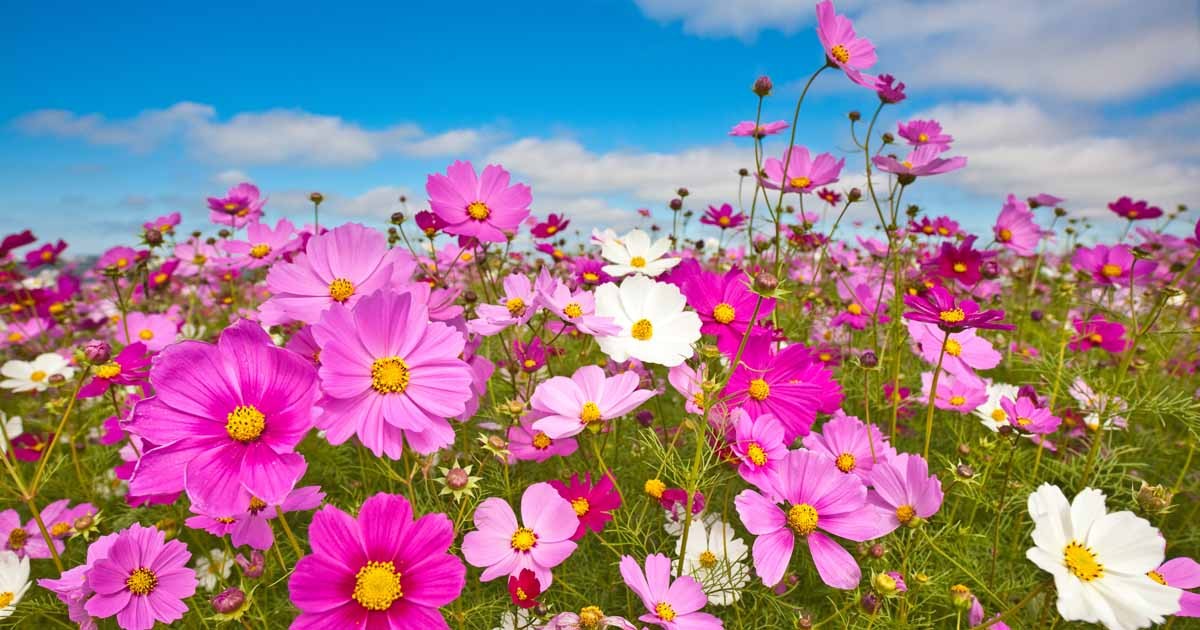 Invaders
In those days there would have been no Cosmos flowers next to the side of the road or path. There would also have been no Blackjacks to catch on your socks or trousers when a person went to answer the call of nature in the veld (since there were no garages with toilets). Neither would there have been any Kharkibos dotted around the veld.
All these invader plants came to Southern Africa during the Anglo-Boer war, after George Grey's death. The war resulted when the colonies and republics became belligerent after the discovery of diamonds and gold at Kimberly and Johannesburg, respectively. When the war erupted, the British shipped in many troops and horses. The horses were provided with feed from Argentina and contained the seeds of Cosmos, Blackjacks and Kharkibos. This was the country to which Windhond, one of my family would eventually settle in.
George Grey's efforts to avoid this future conflict in the mid nineteenth century had not met with approval from his bosses in London. They decided to recall him. Sounds very much like present day cadre deployment and shenanigans by the ANC! On the ship back to Britain, he became estranged from his wife. Arriving back in London, a new government had been voted in and George Grey had new bosses. His new masters were not averse to his views and wanted him back at his old post. Fate, however, intervened. In New Zealand, the Maori wars broke out and George Grey was diverted to resolve the issues in that country. His influence on the course of South African history was stopped and instead his greatest legacy would be made in New Zealand.
It is highly unlikely that should George Grey have remained in South Africa that the conflict with the Boers would have escalated into a war. More importantly he would not have allowed the foundations of Apartheid to be laid. It is also unlikely he would have disenfranchised the indigenous population. It was also Grey who made a significant intervention to ensure that peace was made between the Boers and Basuto and that what is how Lesotho was established.
Grey resolved the conflict between the two belligerent parties by defining a mutually agreed border. Being a fit man, he walked the border with the parties including climbing out some steep koppies. Some of the Boers leaders were as portly as their contemporary counterparts and struggled to keep up. Soon afterwards the treaty was signed.
Kiwi
In South Africa George Grey had learnt his lessons well in how to deal with the British Foreign Office, and as a result made many unilateral decisions in New Zealand. More famously he created a new constitution without input from London. New Zealand did not turn out bad. It is one of planet Earth's most progressive nation with a young woman as its leader. I often wish to be a Kiwi as the New Zealanders name themselves.
On a recent trip to London I walked through St. Paul's churchyard on the way to the London offices of the bank I was working for at the time. The crypt doors had just opened, and I popped in to have a look. There was the grave of Nelson, one of the most famous of British warriors, and next to him was interned Sir George Grey. It was an insightful moment for me to realize how prominent a member of Victorian Society he was that he was honoured with a position at the side of Nelson. In another twist of fate, South Africa would also have its own famous Nelson in Mandela.
Since his birth two hundred years ago George Grey left a great impact and legacy with his actions. One of those happened on that trip previously mentioned into the interior of South Africa, when he stopped at Bloemfontein.
At Bloemfontein, he was met by an honour guard of horsemen which included Andrew Murray. Murray was one of the same descendants of my family of the Scottish Calvinists who came to this country a century before. During his stay at the settlement, Grey bequeathed a couple of thousand pounds for the establishment of a school for boys. This was in memory of his son who had died in infancy. That school became the world-famous Grey College, noted as a Rugby factory. One of the first leaders and teachers at the school was Andrew Murray. He became a well versed and revered theologian and effected formulated the basis of the Christian movement in South Africa. Elsewhere in South Africa, Christof Bartels was using his ministry to dull the trauma of his years in the cavalry. From the school's inception, the boys who would call Grey College their Alma mater would make their mark on South African and world history.
During the Anglo-Boer war the real leader was President Steyn, a Grey boy, and not Kruger. Churchill referred to him as the only real Englishman at the treaty talks, in a disparaging reference to the members of the unrefined British delegation. Steyn was a member of Temple Bar, and his adversaries were not close, neither in language, nor ability.
In the same war, a Grey boy, Deneys Reitz, would be a bittereinde, someone who would fight to the last. When peace was eventually made, he established one of the most prominent law firms in the new Union of South Africa. His book, Commando, would become one of the defacto standard stories about war. During the First World War, Reitz would serve as a Guard Colonel in the British Armed Forces. In the Second World War, he would be South African High Commissioner in London.
During the two World Wars there would be a couple of great men who graduated from Grey College and would make an impact on the global stage. The first was Sir Lourens van der Post. He was a novelist, philosopher and World War Two soldier. The other was Braam Fischer. Braam Fischer was Nelson Mandela's lawyer and friend. He would pay a heavy and torturous price for his opinions and actions. However, without the efforts of Braam Fischer the course of South African history might well have been very different. Mandela referred to him as the Afrikaner who changed his opinion and planted the seed in his mind that reconciliation was possible. Fischer used to live down the road from me in another suburb of Johannesburg known as Greenside.
During the Second World War, the headmaster's son gave his life to the cause of attempting to assist in the Polish Ghetto uprisings. The Polish uprising is notorious as the Russians knowingly did not intervene to stop the Germans suppressing the uprising. This would allow Stalin to better control a weakened post war Poland. The Headmaster's son was a pilot who was flying in supplies for the uprising, and whose effort with many other South African airmen would be unacknowledged post war due to political machinations.
Greybrakke
The political allies of Sir George Grey were known as Greyhounds or Windhonde in Afrikaans. Amongst the boys of Grey, we call ourselves the Greybrakke, which is a derivative of the Afrikaans word for hound or dog, but more specifically mongrel. That was the same nick name of Riebeeck Elliott. The character of these individuals has its roots in an act made on horseback in the flat and never-ending veld of the Free State by a liberal gentleman, who was ahead of his time.
Donuts and a coke
My dad would take me to Grey College in either our Mercedes Benz 300D or Nissan 1400 bakkie from the Natal Midlands to Bloemfontein. It was a five-hour journey stretching over parts of the roads that were always under repair. The roadside would be dotted with Cosmos, Blackjacks and Kharkibos. At Grey I was focused on academics as my sporting abilities were non-existent. That did not stop me from participating, even reaching the second team in my age group on occasion. The school had several old and historic buildings, many built by the famous South African architect, Herbert Baker. But the building that was the most comfortable was the one known as the Tuckshop. Nestled amongst the firs in a corner of the school, the building dated from the Anglo Boer war where it served as a temporary hospital. It was a wooden structure that had been covered in corrugated iron sheets. After school we would spend our meager pocket money on cokes and donuts and occasionally hot dogs. A school term was 10 weeks, and my mom would often post me letters with extra R10 notes in the envelop which when opened would necessitate a trip to the Tuckshop. In those days, the post office worked like a well-oiled machine. By the turn of the millennium, it became a joke as post and parcels would be subject to pilfering.
The Daly of academics
The clever boys in my standard were Jan von Delft and Japie Thiart who would always be in the first and second position in the academic standings. Except, one time, were I sparked and shocked everyone to stand at the top of the standard. It was like John Daly winning his first golfing PGA Championship going from zero to hero.
I was in the hostel where we were a bunch of rabble rousers. Because of my academic ability the headmaster, Michau Heyns would cut me slack, often punishing my mates while I walked off scot free. He would look and me and ask me why I would admit to some ludicrous escapade that my mates and me had participated in. I would attempt to prove my rebel credentials to him, and he would send me on my way without punishment. He was a mathematics teacher and I enjoyed mathematics. I was in his eyes a mathematician and not a rabble rouser.
Klaas
We had several traditions at Grey. We wore a blazer that was a fashion insult and greet each other with a handshake taken from an obscure French knife brand that some old pupils brought back from Europe after the First World War. The knife was a Opinel and that handshake is commonly known as that of John the Baptist. However, some things were universal. My friend at school was Eion du Toit who was 'n verligte. We would know him as Klaas. The first day in the hostel when the prefects asked us where we came from, we gave out hometown names. Eion arrived a bit late and when the prefect asked him where he was from, he replied that get came from the plaas. The prefect promptly named him Klaas van die plaas on the spot, and that name would stick with him for the rest of his life.
We had many conversations and would meet often. One memorable year we drove to a Grey reunion meeting in Bloemfontein. Klaas was an expert in craic. At the reunion dinner we were a few minutes late as Klaas had brought along a bottle of Johnnie Walker Platinum Scotch whisky which we shared in the parking lot with a dozen other old Greys. Klaas would die from a sleep apnoea disorder. He was visiting Johannesburg and we had one last dinner and drink at the Parkview Golf course before I dropped him off at his bed and breakfast. He did not make it to morning.
Hansie
Often, we would go down to Grey around Founder's Day in October. The one year I bumped into the headmaster who came after Heyns and whom we called Vollies. Now Vollies could talk the hind leg off a donkey and not give you any opening to butt in with your own conversation. He always reminds me of the day he found me in a plaster cast straddling the swimming pool gate. I had broken my leg in a rugby game but on that day decided to join my mates at the pool on my crutches. When my mates saw Vollies coming they scattered, leaving me in the position that Vollies found me. He was highly amused and wanted to know if I was planning to swim while I was in the cast. He helped me down and walked with me back to the hostel. By this time, my mates had remorse and had lined up at his office for the obligatory hiding. For once, he let us get off scot free.
Vollies invited me and Klaas to lunch in the Cricket pavilion. The past versus present game was being played that day. I was randomly placed next to Ewie Cronje who was the father of Hansie Cronje. Hansie had been implicated in a cricket fixing scandal that had ended his career. He had been banned Cricket and tragically died in an aircraft accident near George. Kath and I had driven down to Grey for the funeral and were seated next to another famous Bloemfontein sports personally, named Zola Budd. Budd had participated in the Olympics and had a notorious race against Mary Decker who crashed into her. You know the rule, the one ramming you in the rear end is always to blame. As a South African aside, all Toyota taxis are known as Zola Budds and the Nissans as Mary Deckers. The Zola Budds are more reputably more reliable.
I decided to make conversation with oom Ewie and asked him how his day had been watching the Cricket. He turned to me and said that when you are young you go home to your family as that is the best place to be. When you are older, he continued, you go to your school because that is where a person then finds comfort. Tears started rolling down his face and we ate lunch for a few minutes in silence before the conversation picked up again. I realized that at the school were the fondest memories of his son and during this time is son would usually be visiting him. He remembers his son, not at Lord's or any famous cricketing ground but a lonelier grassy patch in Bloemfontein with less spectators. Even though the tears were rolling down his face, there was no better place in the world he would rather be.
I have encountered many interesting characters associated with Grey. This included Hayward Kidson, one of South Africa's leading all time cricket umpires. I met him at a lunch at the Rosebank Hotel. He told me his greatest moment in the game was telling Bill Lawrie to f##k off when he was obviously out but he remained standing at the crease. Bill Lawrie he told me won't even walk to catch a bus.
It would be well over fifty years after Grey's trip on horseback before the first cars would make their smoky way to the settlement of Bloemfontein. And it would be one hundred and fifty years before George Grey's view of democracy would eventually become a reality in South Africa. The present-day history in South Africa would have been vastly different if Grey had come back to South Africa instead of going to New Zealand. It is highly likely that apartheid would never have been created with its policies of systematic racism. I am liberal and I was a Greybrak and I was born a South African.
1984
My Matric class was 1984 and we still maintain and keep contact. We always joke about how you know when someone went to Grey. The answer is they tell you.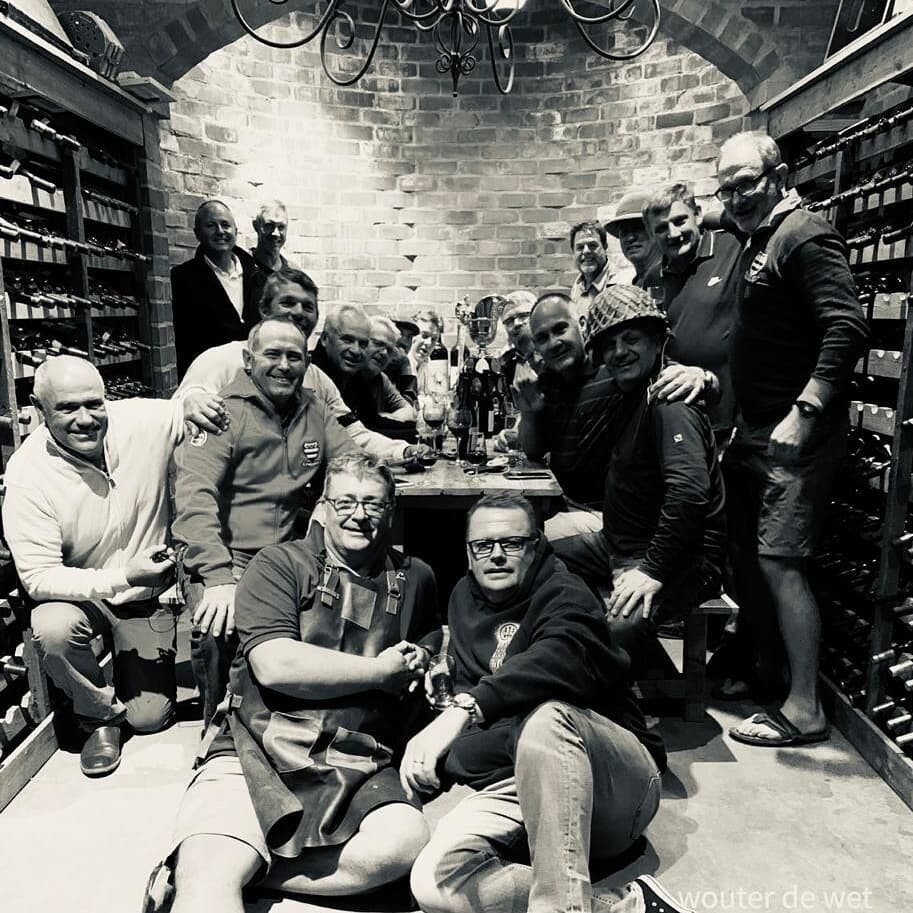 That year in 84 was one of the best in music, with Queen being the best.