Hidden Inbox Rules in Microsoft Exchange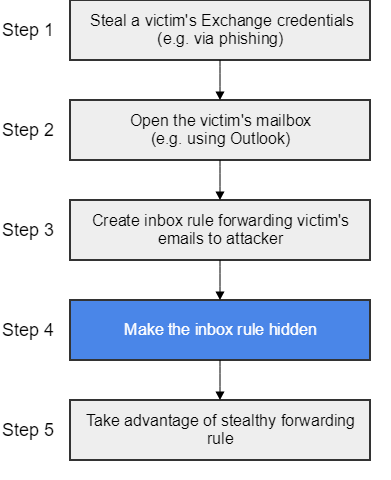 In recent investigations, Compass recognized a raise in popularity for attackers to compromise Microsoft Exchange credentials. As one of the first steps after having obtained the credentials (most commonly through phishing), attackers created malicious inbox rules to copy in- and outgoing emails of their victim. The attacker's goal hereby was to guarantee access to emails even after the compromised credentials were changed.
Read the article over at Compass security here.