Greyhounds (Greybrakke) - the legacy of the Governor General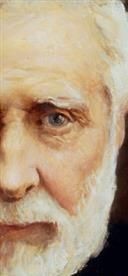 14th April 1812, was not the day George Grey was meant to enter the world. His mother went into premature labour in Lisbon, Portugal after inadvertently overhearing a conversation in which it was mentioned that her husband had died. George Grey's father had died in some insignificant skirmish. Tragedy did dog George Grey. Although he became a distinguished diplomat, he lost his own son early on in his marriage. He was estranged from his wife for the most part of his life, but notwithstanding, George Grey left a mark in both New Zealand and South Africa.
Read more about Sir George Grey on LinkedIn
here
.